Music journalists must have had a much easier life before Soundcloud, Bandcamp, Last fm, Youtube, Tumblr or Twitter. These fickle social-media now practically decide the cutting edge, give legitimacy to the most banal micro-trends and exacerbate the speed at which they become obsolete. In the last month, out of nowhere, no less than 3 new compilations have come out on Bandcamp based netlabels each featuring inordinate amounts of hashtag-savvy bedroom producers from around the world and each pioneering their own respective niche genre. It's kinda hard to take any of these netlabels seriously when they are all predicated on the most banal aesthetic trends but its impossible to ignore such a mind-bogglingly vast number of musicians when they are each, at least, worth a listen. So here you go, the low down on 2012's best Hashtag Genres.
#Seapunk
~~~~~~~~~~~~~~~~~~~~~~~~~~~~~~~~~~~~~~~~~~~~~~~~~~~~~~~~~~~~~~
Seapunk, spearheaded by Chicago's Fire for Effect aka 'Ultrademon' (
posted previously
) has been booming in popularity in the Tumblr and Twitter universes and is based around the love of all things aquatic: dolphins, the beach, being wet, but mostly, having blue hair. I would struggle to think of a more arbitrary basis for a scene, in fact i can't help but think of a little Mighty Boosh vignette in which the duo adopt the
'Future Sailors'
schtick in pursuit of the next big thing. Seapunk is unique however, in that it is the only scene marketed as a 'way of life', I mean, I don't think Witch Haus ever went that far. As such, there is a dress-code to this movement, basically: blue hair, hologram glasses, hawaiian shirts, 90s vibes.
(Main playaz 'Fire for Effect' and 'Zombelle' rocking their Dr1pPin' w3T l0Okz~~)
If pressed I'd describe the sound as: classic early 90s ardkore throwback with influences from chillwave, beatmaker and juke, an experimental bent and an overall 'wet' sound. Then again there are many outliers like 'ocean gang' that don't tick off that checklist and I don't really understand when acts like Teams, Pictureplane or Slava became suddenly associated with the scene. Their is no musical philosophy, instead, Seapunk is attempting to realise a particular visual aesthetic that is attached to the music through its Tumblr consumption. Describing the specific aesthetic vision is another thing entirely. Seapunk appropriates a kind of early nineties techno-utopian look, cgi seascapes and kitchy retro internet graphics taking cues from random video games and anime.
You can DL the 'Seapunk Comilation Volume 1' on Fire for Effect's 'Coral Records Internazionale' here:
#Icpunk
~~~~~~~~~~~~~~~~~~~~~~~~~~~~~~~~~~~~~~~~~~~~~~~~~~~~~~~~~~~~~~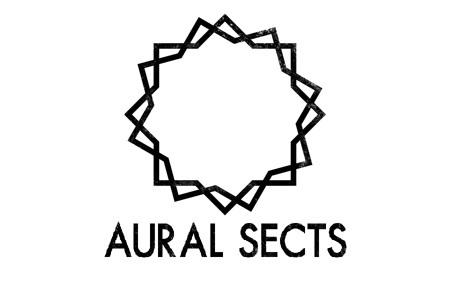 Icepunk was coined by various artists on 'Aural Sects' an online music collective and label founded, primarily, by a handful of left-over witch house producers floating around on Soundcloud. The label acts as a kind of online fraternity as they say on their Bandcamp: "We endeavour to provide all music free of charge in a digital format, as well as try and experiment and push the boundaries as to what an internet community-minded label can do in the internet era". Since June of last year Aural Sects has been prolifically releasing no-name musos work, and lot of it is pretty sweet shit but I can't tell you for the life of me what this "family" is all about. Unlike Seapunk, the Icepunks don't seem to fit themselves into a visual niche, in fact the only references to artic imagery usually lie in the names of the artists and tracks such as: ❄PERMAFROST❄ - Yung Arctic, I¢y Pharmaceuticals - içe hospital, Cold Casey - Night Ice. Some certain motifs keep popping up however, cold synths, kitchy melodies and a minimalist aesthetic. Icepunk is either one of two things, a new generation of internet hipsters searching for the new witch house (now that everyone is pretty much in agreement that its dead) or an ironic, post-modern, art movement for art movement's sake (I mean, its not just a coincidence that icepunk and seapunk simultaneously popped up, one has to be taking the piss of the other).
DL the I¢epunk Comilation from Aural Sect's Bandcamp here:
Unicorn Drone
~~~~~~~~~~~~~~~~~~~~~~~~~~~~~~~~~~~~~~~~~~~~~~~~~~~~~~~~~~~~~~
The hub of this little online scene UN1CORNDRONEZ is a netlabel founded by 4 experimental soundscapers. The music of its constituents are at least more obviously conceptually linked. The sound is rooted in Tangerine-Dream-esque kraut stylings but with a far more updated, internet aged palette. There is a certain accompanying visual style as with most hashtag niches, a kind of photoshopped hyper-reality gone wrong. Its very trippy stuff and saturated with audio chemistry.
Listen to (or buy if you're into that sorta thing) label founder Sega32x's latest album here
Sine Field
~~~~~~~~~~~~~~~~~~~~~~~~~~~~~~~~~~~~~~~~~~~~~~~~~~~~~~~~~~~~~~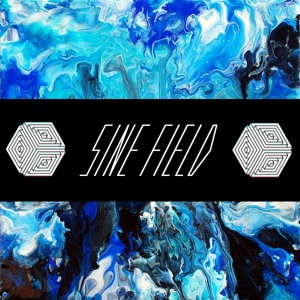 About a month ago, another expansive bedroom collective sprung up which I would guess was founded by ✞ENNI$R✡DM∆N as he is the only person to appear on all three of their releases so far. However the roll call extends to Gypsy Mamba, StewRat and ۞∑N๏☪Ж۞ (seriously?). No shit though, R✡DM∆N's latest mix 'Death of Slime, Birth of Ooze' is labeled as, you guessed it, Slimepunk. I haven't yet seen anyone really taking that subculture seriously, but enough shit comes up on a #slimepunk search on Tumblr and its the same CGI aesthetic as the #Sea equivalent. While I'm sure that this one has definitely got to be a piss-take I have to admit it is mad shit, oozey, slimey and interet-y, what did you expect? R✡DM∆N brings out the Wacky soundbites and mixes em into heavy future dubstep trip-outs:
Death Of Slime // 私の脳食べる [I ATE MY OWN BRAINZ] DL in Description by ✞ENNI$R✡DM∆N
Anyway, the first compilation of the Sine Field collective showcases a massively diverse range of futre-fantastic sounds and comes with a free download. Everything is in there, Russian-flavoured beatmaker, juke (of course), a strain of sound designer R'n'B rollers. My absolute favourite has got to be Drippin's
'Bubble Room' with is compulsively ear pleasing samples.